At 82games we let the numbers speak for themselves most of the time. We sure crank out enough of them! Indeed we see ourselves primarily as a resource for the NBA community at large, whether you're a fan, a coach, an agent, a player, a sportswriter, a broadcaster, or a team executive.

However, while we strive for a sense of objectivity in what we do, there are many features that lend themselves best to a commentary/analysis type column. You'll find them here, and be aware that the opinions of a particular writer of a piece may not reflect the attitude of the site's founders and core crew.

Research Articles
Dan Rosenbaum:
- Measuring how NBA players help their teams win
- Individual Defensive Ratings
- Picking the difference makers for the All-NBA Teams


Game Charting Team:
Ball Movement/Dribbling (04/12)
Contested Rebounds (04/06)
Floor Locations (03/27)
The Value of a Good Pass (03/20)

Ed Peterson: Extreme Charting Kings '04-05
- Production by Play Type
- Open/Contested Shots
- The Kings play Defense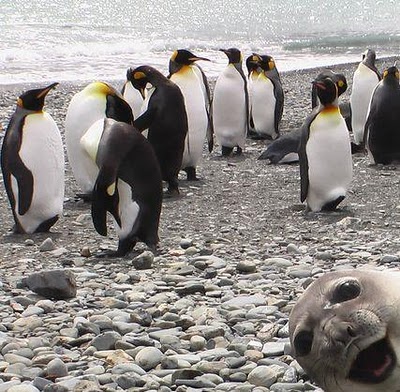 NBA Playoffs Futility
Trivia time: which two NBA teams last won a playoff series THIRTEEN years ago?

...and which team has won the MOST playoff series in the past ten seasons?
82games 'Experts' Draft League (10/28)
Barzilia/Ilardi: Adjusted Plus/Minus: New and Improved
Reviewing the Calls: Lakers-Kings Game 6 (7/01)
Fantasy Hoops: League Results (8/06)
Projecting Three Point Shooting (9/15)
Barzilia/Ilardi: Adjusted +/- for NBA 2007-08 (2/06)
Player Trios (1/31)
Chaikin: Can Varejao stay out of Foul Trouble? (12/07)
Post Timeout Performance (12/04)
Does the NBA Preseason Matter? (10/29)
Ilardi: Adjusted +/- Ratings for '06-07 (10/28)
'06-07 Player Pairs (6/22)
Taking the Charge (04/20)
82games 'Experts' Draft League (10/30)
Barzilai: Assessing the Relative Value of Draft Position (8/23)
Nichols: Offensive Composite Score (8/24)
Nichols: Revised Defensive Composite Score (8/01)
Fastbreak Points (6/20)
Points in the Paint (6/18)
Walker/Nelson: Defensive Player of the Year? (4/25)
Alan Reifman: Hot Hand? Kobe Bryant's 81-point game (4/17)
William Cade: Wallace Watch: Big Ben vs the Cavaliers (4/03)
Fastbreaks: Back to the Future (02/27)
Book Reviews (02/20)
"Star Treatment" Ratings (02/16)
David Lewin: 2005-06 Adjusted +/- Ratings
David Lewin: 2004-05 Adjusted Plus/Minus Ratings (02/05)
Eric Wong: NBA Fantasy Perspective: "41 Games In" (01/24)
Patrick Andrade: How are championship teams built? (01/08)
Jeff Wong: Do Centers really take longer to develop? (11/16)
Do Preseason Records Matter? (10/31)
Drafting in an Experts League (10/31)
Revised "Fair Salary" Ratings (10/24)
Hans Uy: Iverson + Scorers = Lottery
Hans Uy: Should the USA team rely on playoff hardened players?

Vegas Summer League!
- Day 1: Bargnani Debuts
- Day 2: Aldridge vs O'Bryant
- Day 3: Balkman the next...?
For NBCsports.com
Should Coaches take a Technical? (12/03 - NBCSports.com)
Home Court Advantage (11/22 - NBCSports.com)
Protecting the Paint (11/17 - NBCSports.com)
Assisted FG% (11/07 - NBCSports.com)
Meaningful Blocks (11/03 - NBCSports.com)
Coach Stats (11/01 - NBCSports.com)
Getting Your Own Rebound (10/27 - NBCSports.com)

Game Five Officiating Stats (06/28)
Brandon Tower: Fantasy Basketball: NBA Z-Ratings
David Lewin: NBA Draft: "True Height Index" (06/27)
Ryan Reed: NBA Draft: Results by Pick Number (06/22)
Richard Lu: NBA Draft: NCAA Prospect Rankings (06/15)
Steven Houston: Euroleague Prospects: NBA Draft Class of 2006 (06/14)
Dennis Hans: Shaq must look to his past for free throw solution (06/13)
Post Timeout Performance (05/02)
Taking the Charge! (04/26)
'And One' Stats (04/25)
Player to Player Passing (04/24)
"Fair Salary" Ratings (04/20)
Player Pair Stats (04/20)
Wilq: Bold Prediction: '05-06 MVP Voting (04/20)
Team "Production by Position" Ranks (04/12)
Adrian Lawhorn: Late Game Defensive Strategy with a 3-Point Lead (03/23)
Dennis Gallagher: Blueprint for an NBA Championship Team (03/15)
Rookie 'Roland Ratings' (03/13)
Bob Chaikin: The Artest/Stojakovic Trade (03/01)
Chemistry Experiments II -- Passing Ratings (02/22)
Chemistry Experiments I -- Shot Blocking (02/15)
Wilq: Predicting the NBA's Most Valuable Player (02/24)
All Star Snubs! (02/10)
Scorers vs Shooters (02/09)
Stats for Mr. Simmons, part II (02/06)
Taking a Charge (01/31)
Player Trios (01/31)
Do Player Awards foretell a team's success? (SI.com)
Team 5-man unit reviews (01/26)
Stats for Mr. Simmons, part I (01/13)
Draw the Foul, Make the Basket (01/11)
Is Artest worth the risk? (01/04 -- for PROTRADE)
Player Shooting by Location/Floor Zones (10/08)
04-05 Sortable Shot Clock Usage Statistics (8/17/05)
Player to Player passing (03/31/05)
Foul Trouble? (03/25/05)

The NBA's Best Clutch Player? (03/18/05)
- Part I: Clutch Scorers
- Part II: Plus/Minus, Rebounding, Passing
- Part III: PER Ratings, Counterpart PER, Overall Ratings
...also see Team-by-Team Clutch Ratings
Shot Clock Usage Statistics
...and "Using the shot clock wisely" article
'PER Difference' versus On Court/Off Court
Shots That Count
Roland Rating Leaders, 2003-04
Player W-L Records
Best 5-Man Units
Production by Position: PER ratings
Which NBA position matters the most? (05/10/04)
Playoff Clutch Scoring stats thru round 2 (05/13/04)
Player Defensive Ratings (03/03/04)
"Super Clutch" Players (03/18/04)
"Super Clutch" Teams (03/09/04)
Top Clutch Performers (02/24/04)
Another look at Rebounding stats (02/19/04)
Is Outside Shooting a Lost Art? (02/10/04)
Study: The value of a blocked shot (01/15/04)
Study: The value of an Offensive Rebound (01/08/04)
Book Reviews (02/16/04)
Last 30 Days, Plus/Minus Leaders (02/12/04)
Plus/Minus Leaders (01/26/04)
Do Rookies need to learn how to win? (01/17/04)
Starter/Reserve Splits by Team (01/14/04)
On Court vs Off Court data
Garbage Time Player Stats (01/13/04)
NBA Player Pairs (01/12/04)
Leading Shot Blockers (01/01/04)
NBA's Best Clutch Scorers (01/01/04)
Most Used 5-Man Units (12/28/03)

2002-03 Season Commentary
NBA 2-man combos (10/22/03)
Rating the NBA's Point Guards (9/29/03)
Pacific Division Preview (9/28/03)
The NBA's best clutch scorers ('02-03) (9/26/03)
Roland Ratings for NBA 2002-03 regular season (9/26/03)
Roland Ratings sorted by team (9/26/03)
Comparing the most used 5-man units (9/25/03)
Kevin Garnett: man among boys? (9/24/03)

Media Coverage of NBA Statistical Matters
NBA's new math finds willing students (NY Times)
Scientist Signs on with Sonics (Seattle P-I)
He Stats, He Scores! (02/11/04)
In the News: Rick Barry "Statistical Revelations" (01/07/04)
In the News: The Oregonian (11/24/03)
Analyze This: NBA '04, Toronto Star (09/19/03)
Mavericks hire ratings gurus (2/14/01)
Advanced Scout: Data Mining and Knowledge Discovery in NBA data (1997)

Recommended by 82games.com
Journal of Basketball Studies (Dean Oliver)
NBA Research (Dan Rosembaum)
B-Ball NBA Simulation Software (Bob Chaikin)
AlleyOop.com (John Hollinger)
Basketball-Reference (Justin Kubatko)
APBR_analysis (Discussion group)